Goddess Kit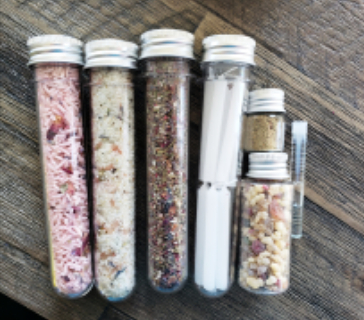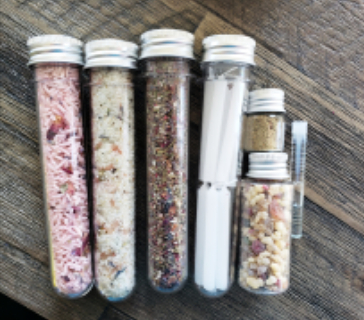 Goddess Kit
This Goddess Kit contains all the goodies needed to deeply support you on your path.
Divinity Rice: Don't be fooled by it's delicate feminine appearance. This rice was created as a means for Divine Feminine Dark Defense!

Soul Soak: a luxurious blend of essential oils, salts, and flora to pamper the body and nurture the soul. It was designed to help cleanse the aura of the darkest of ugly energies as it raises you back up to the god/goddess that you are

Divinity Blend: The most beautiful pairing of oils and herbs to cleanse your sacred spaces, clear malicious darkness, and potently empower you on your spiritual path. This blend includes raw ingredients that have been used by ancient cultures for intense clearings like exorcisms. Don't be fooled by it's beauty for its beauty is equally matched by its badassery!

Luminious Ceremony Mini Kit: This mini kit contains fast burning candles along with specialized oil and powder to dress your candles. It is a perfect introduction into candle magick and self empowerment through Sacred Flame.

Archangel Resin: This resin contains the frequencies that call in the seven archangels to assist and protect you as you travel your spiritual path.

Empress Oil: This oil was custom created by Emmie as memories of her life as an Empress came flooding back. Aside from being the scent of her beautiful hair in that life, it was used to anoint her with protection of the highest caliber.